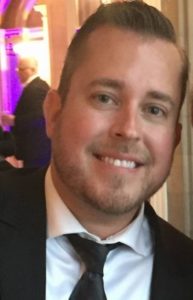 Frank Fredericks Custom Homes was founded with one vision in mind: To give the absolute best quality home for the most affordable price. With over 100 years of combined construction experience, the officers of Frank Fredericks Custom Homes can meet the design and budget needs of both first time home buyers as well as fully custom dream homes.

As you walk through our model home, or view the pictures in our gallery you will find that our finish is second to none. Everything fits together flawlessly and without compromise. Regardless of the cost of materials… whether you choose formica or granite… vinyl or inlaid marble – you can rest assured that by hiring Frank Fredericks Custom Homes to build your new home, you will be getting the best finished product available. Every home is built as if we were to live there ourselves.

However, its what you don't see that is even more impressive. All homes built by Frank Fredericks Custom Homes are built to endure. Our solid reinforced masonry exterior will ensure that you will never have problems with hurricanes, termites or rot. Our interiors are built with 100% renewable solid wood studs, not metal which are flimsy, transmit heat and noise and can easily cause electrical shorts. When it comes to hurricanes, we take no chances. All of our homes come standard with either impact glass or large impact hurricane shutters, stucco or wooden lanai ceilings and a 150+ mph wind-engineered roof system, all designed to keep your home and belongings safe in the event of a direct hurricane hit.

In addition to our lines of easily affordable homes, we offer the option of true custom homes – designed entirely from scratch in our own design center. We can help develop anything you can envision, from 1,500 square feet to 15,000 and beyond. Frank Fredericks Custom Homes has one of the largest contractor and subcontractor bases in the industry, as well as an unparalleled 100+ years of combined experience. 2-3 story homes, beautiful curved mahogany staircases with wrought iron handrails, intricate carved moldings, custom castings, rustic Neo-Tuscan balusters, wine cellars, walk in humidors….whatever you could imagine, we have the resources to get it done to your exact specifications. If you wish to have your ideas put into motion, please do not hesitate to inquire about having specialized plans drawn for your needs. We can conceive anything to suit your lifestyle and price range.

Frank Fredericks Custom Homes is a family owned and operated business, so in spite of the extreme quality and customization of our homes, our overhead is the lowest in the business. This allows us to bring you a more superior product for prices that blow away the competition. In addition, you will receive the undivided attention that you deserve, and that larger companies could simply never provide.